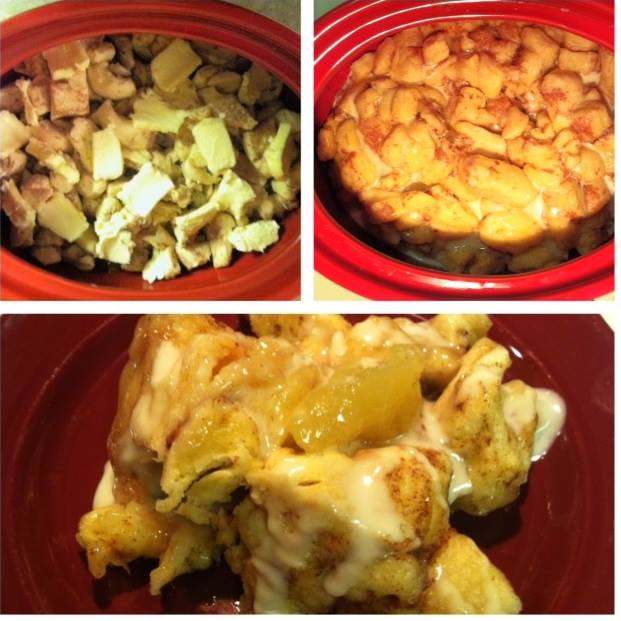 1 can Apple Pie filling
2 cans refrigerated Cinnamon Rolls (8 count; NOT the Grands)
1 stick Butter (cut into 12 pats)
Put pie filling in Celebrating Home Bean Pot. Tear the cinnamon rolls into nickel & quarter size pieces and sprinkle over pie filling. Place the butter on top of rolls. Place lid on and MICROWAVE for 12-15 minutes, depending on your microwave. Remove from microwave and put icing on top and serve! My microwave cooked this is 12 minutes. Enjoy!