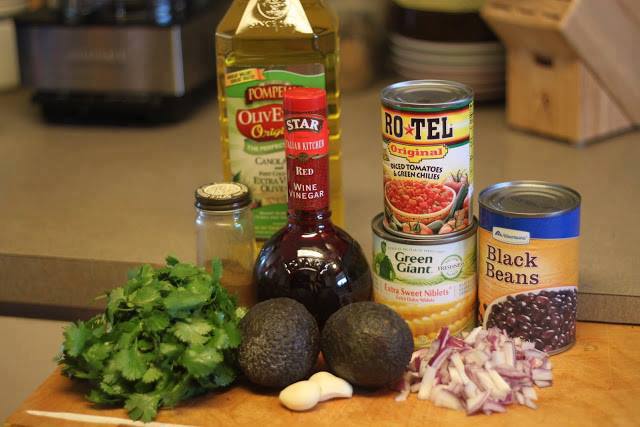 1 (11oz) can white Shoepeg corn, drained & rinsed
1 (15oz) can black beans, drained & rinsed
1 (10 oz) can Rotel tomatoes, with juice
2 ripe avocados, diced
2/3 c. red onion, chopped
1/4 c. olive oil
1/4 c. red wine vinegar
2 cloves garlic, minced
3/4 tsp. salt
1 tsp. cumin
2/3 c. cilantro, chopped
a few dashes of Tabasco (optional)
Combine all ingredients, adding avocados last, and toss gently. Serve with chips.
No need to use the Tabasco since the Rotel tomatoes add a little spice, but if you like extra spice…go for it!