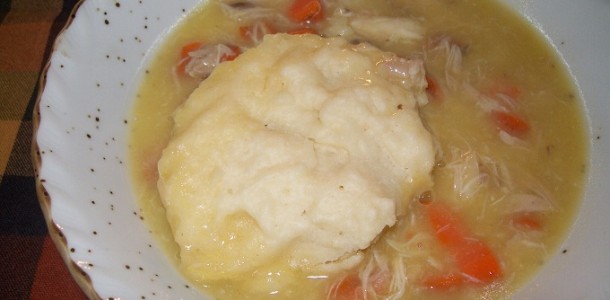 2 Pounds Chicken, Cooked and Shredded
3 1/2 Cups Chicken Broth
1 Can Cream of Chicken Soup
2 Tablespoons Stick Butter
6 Carrots, Chopped
2 1/4 cups Bisquick Dry Mix
2/3-3/4 Cup Milk
Add chicken, broth, cream of chicken soup, butter and carrots to Bean Pot.
Cook for 1 hour on 375.
In a bowl, mix bisquick mix and milk.
Using a spoon, drop spoon size biscuits into the Bean Pot on top of the chicken mixture.
Cook for 25 minutes on 325.
Biscuits will be done when they bounce back to the touch.