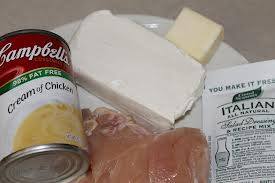 1 lb chicken breast, cut up into bite size pieces
1 block cream cheese
1 can cream of chicken soup
1 pkg dry Zesty Italian Dressing mix (dry Ranch Dressing mix would be good too)
Little bit of butter
Add cream cheese, soup, and dressing mix in Celebrating Home Bean Pot and microwave for 3 – 5 minutes. Stir well. Add chicken pieces and microwave for 15 minutes. Serve over rice or pasta.
If you prefer, you can add your rice or pasta to the Bean Pot when you add your chicken. Just add a little water and stir halfway through the cooking time.