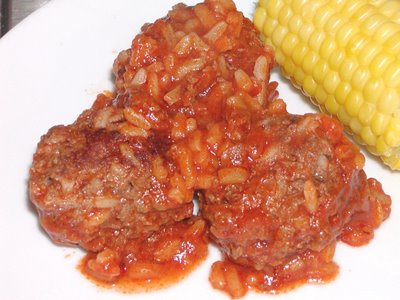 2 pounds hamburger
2 eggs
3/4 cup instant rice
1/4 cup onion
Mix together and form into balls. Place balls in bean pot.
Mix following ingredients in separate bowl:
15 oz tomato sauce
1 cup catsup
1 cup water
1 tsp onion powder
1 tsp garlic salt
dash of pepper
Pour sauce over meatballs. Place lid on bean pot and microwave for 20 minutes.  Great served with corn on the cob!